Molar
a Jennifer Wen Ma Installation
Cass Sculpture Foundation, Chichester, UK 2016
Our largest collaboration so far, I was asked to make about 450 pieces of glass to be hung from the ceiling for Jennifer Wen Ma's installation Molar. It involved months in the hot shop and many hours of math with scales, but the end result was a success and the support beams lived to tell the tale! I was able to adventure over to the UK and help Jennifer and team with part of the install, which I was so grateful for. What an amazing learning experience! The final photos of finished installation courtesy Jennifer Wen Ma and team. Jennifer's paper designs as well as paintings and ink work brought all of the individual pieces together in such a beautiful way. I was honored to be a part of the team for this project.
"What About the Art?", The Furthest Distance in a Paradise Interrupted
a Jennifer Wen Ma Installation
Gallery Al Riwaq, Doha, Qatar 2016
After a long, productive winter I'm excited to share another project that has been in the works with artist Jennifer Wen Ma. Her piece 'The Furthest Distance in a Paradise Interrupted' will be part of Qatar Museum's exhibition "What About the Art?" at Gallery Al Riwaq, Doha on March 13, 2016. My part in this piece has been executing the blown glass sculptures and fitting them with parts to attach to the pendulum. An excerpt from her spring newsletter describes the piece: "the viewer will enter an immersive space enclosed on all sides by a semi-transparent landscape painted on glass panels. Two glass pendulums suspended from the ceiling will move, swing, and emit the voices of performers from Paradise Interrupted (her installation opera which débuted last year), while projected images dance across the space." The following are pictures of Jennifer and her team installing the work as well as some final pictures of the opening in Doha.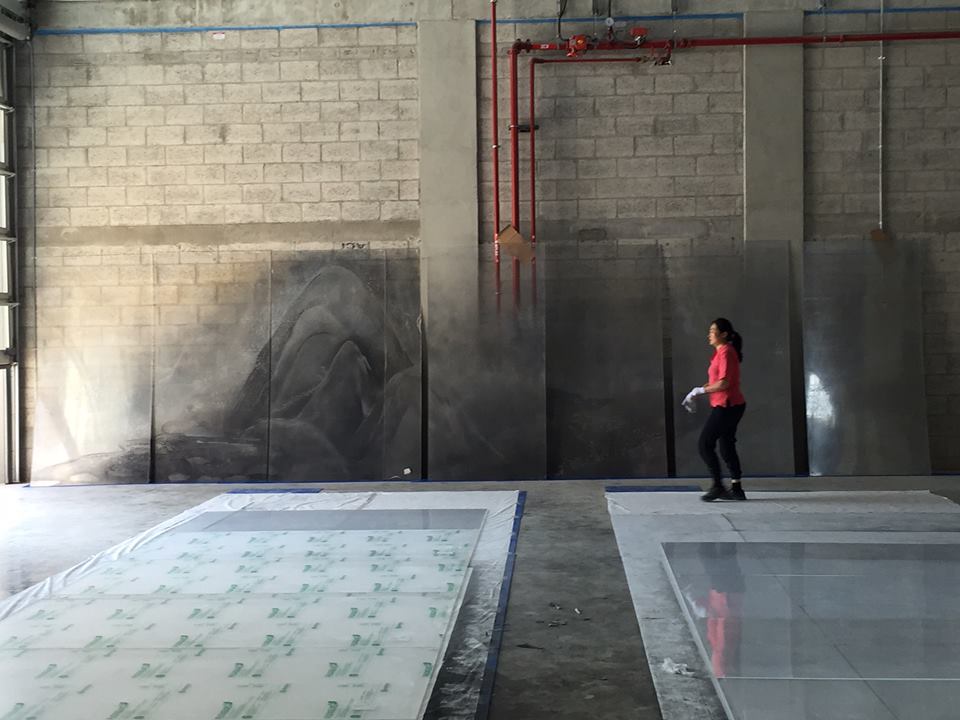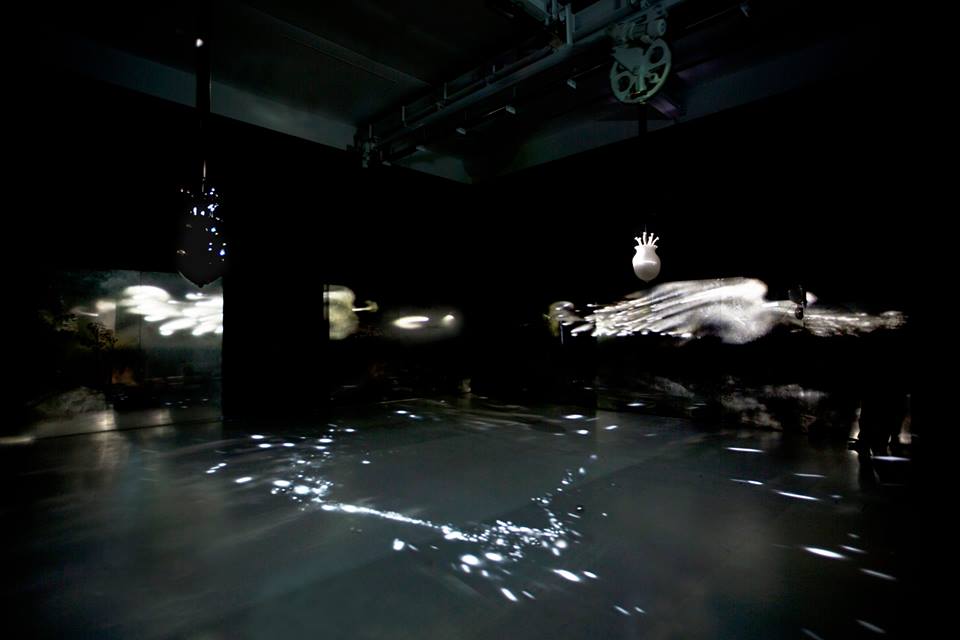 A Winter Landscape Cradling Bits of Sparkle
a Jennifer Wen Ma Installation
Market Square, Pittsburgh, PA, February-April, 2015
International installation artist Jennifer Wen Ma has been commissioned by the Pittsburgh office of Public Art to create one of her signature works in downtown's Market Square. I am excited to share that I have been working in collaboration with Wen Ma to make a series of "glass components" that will be incorporated into her piece. I am so pleased to have contributed in even a small way.